A year in the making, a mixed media image of Sam in three dimentional form, using his molted feathers. Housed in shadow box. Beak and legs formed by papier mache.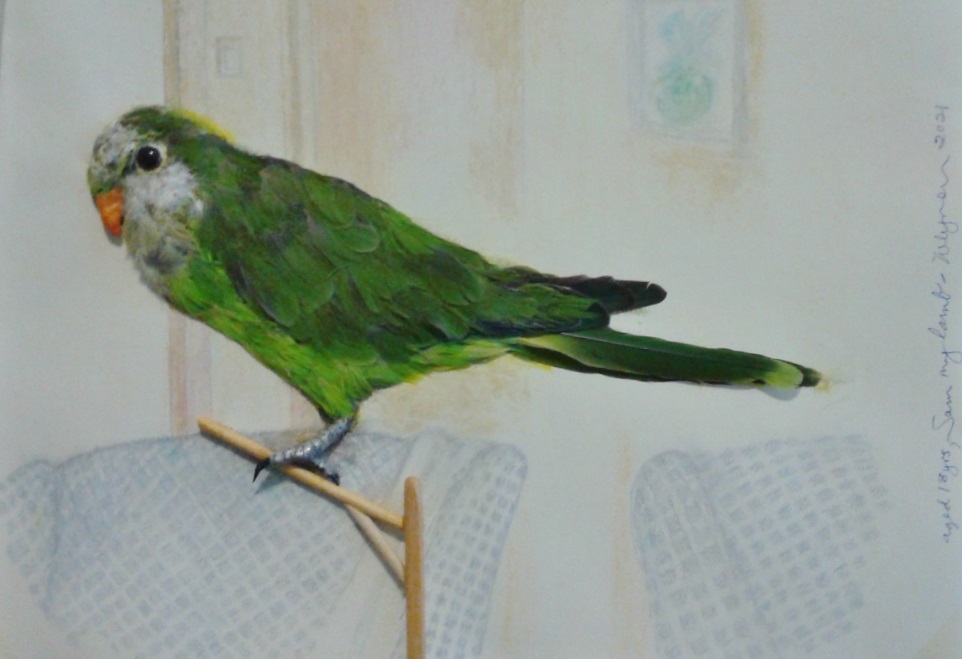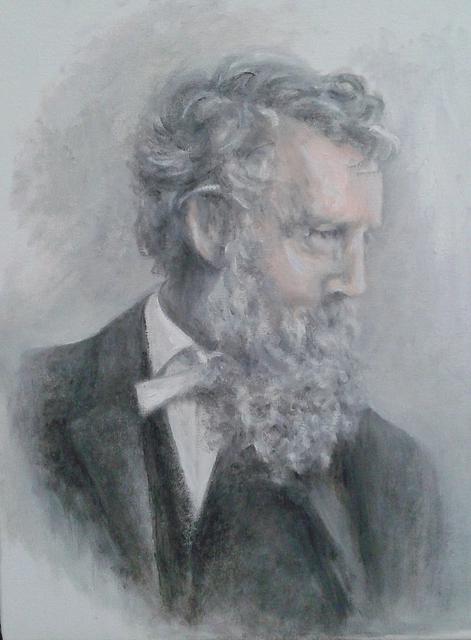 John Muir - oil on canvas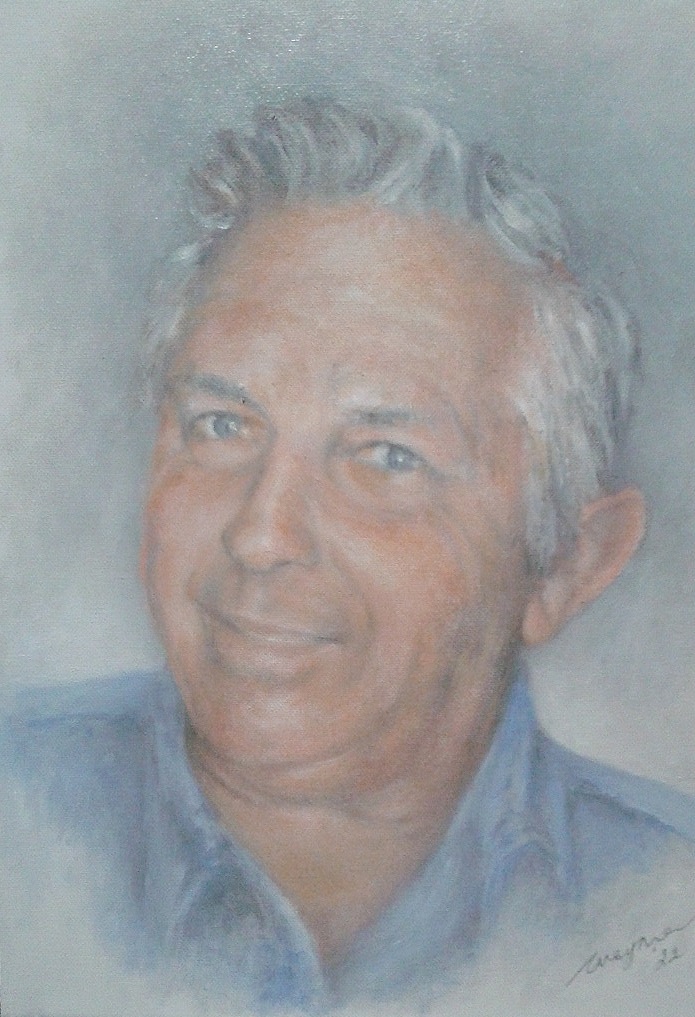 Lorne Burbidge - oil on canvas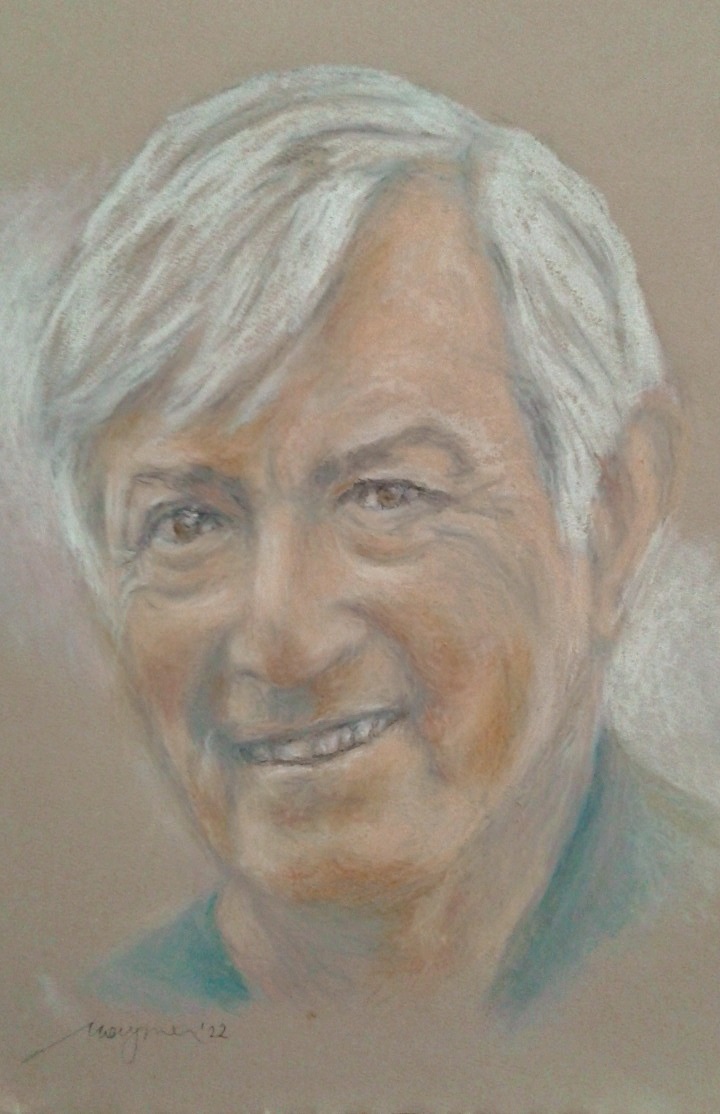 Jack Brooks - oil pastels on paper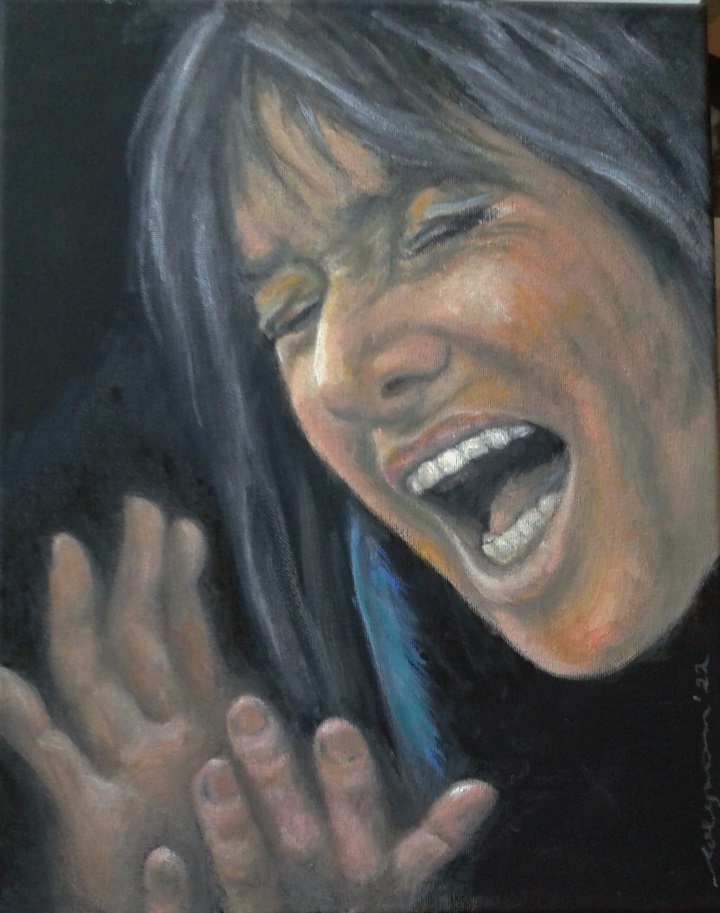 Buffy St. Marie

oil pastels on paper

oil on canvas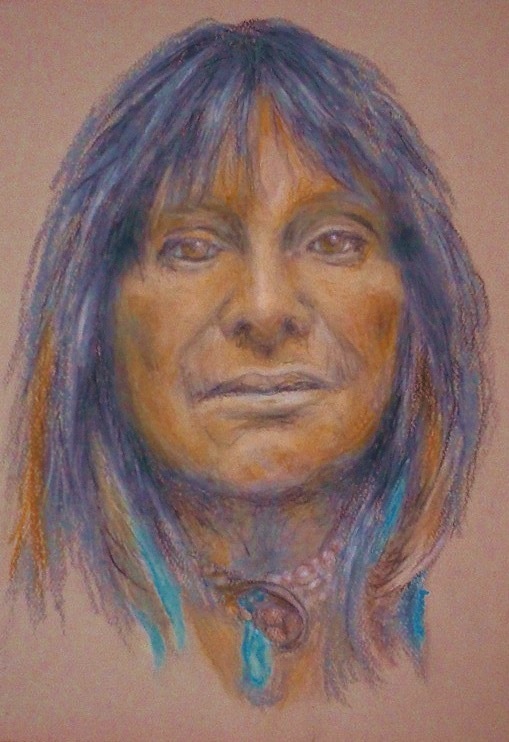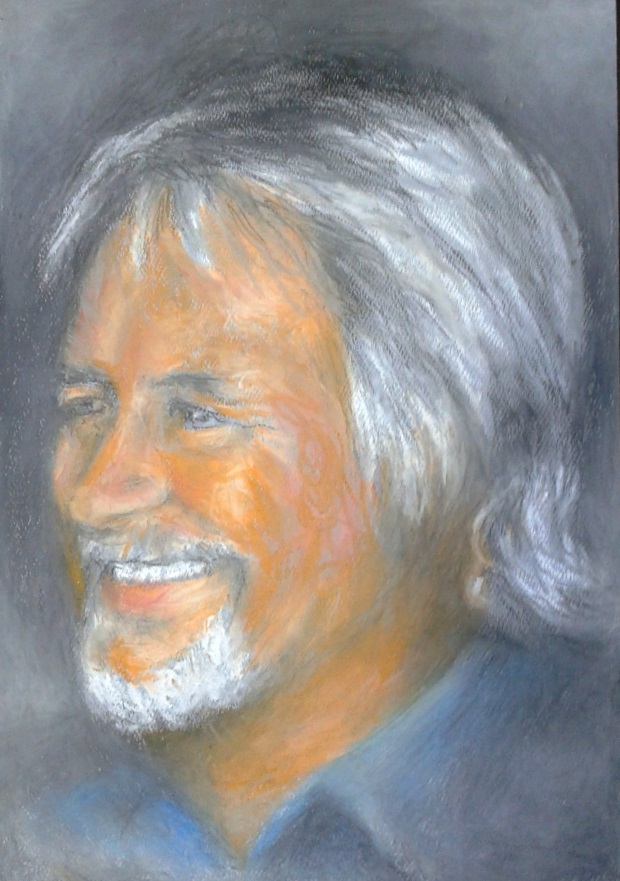 Rick Foster - oil pastels on paper                                                             Rick Foster - oil on canvas

R.I.P. 2022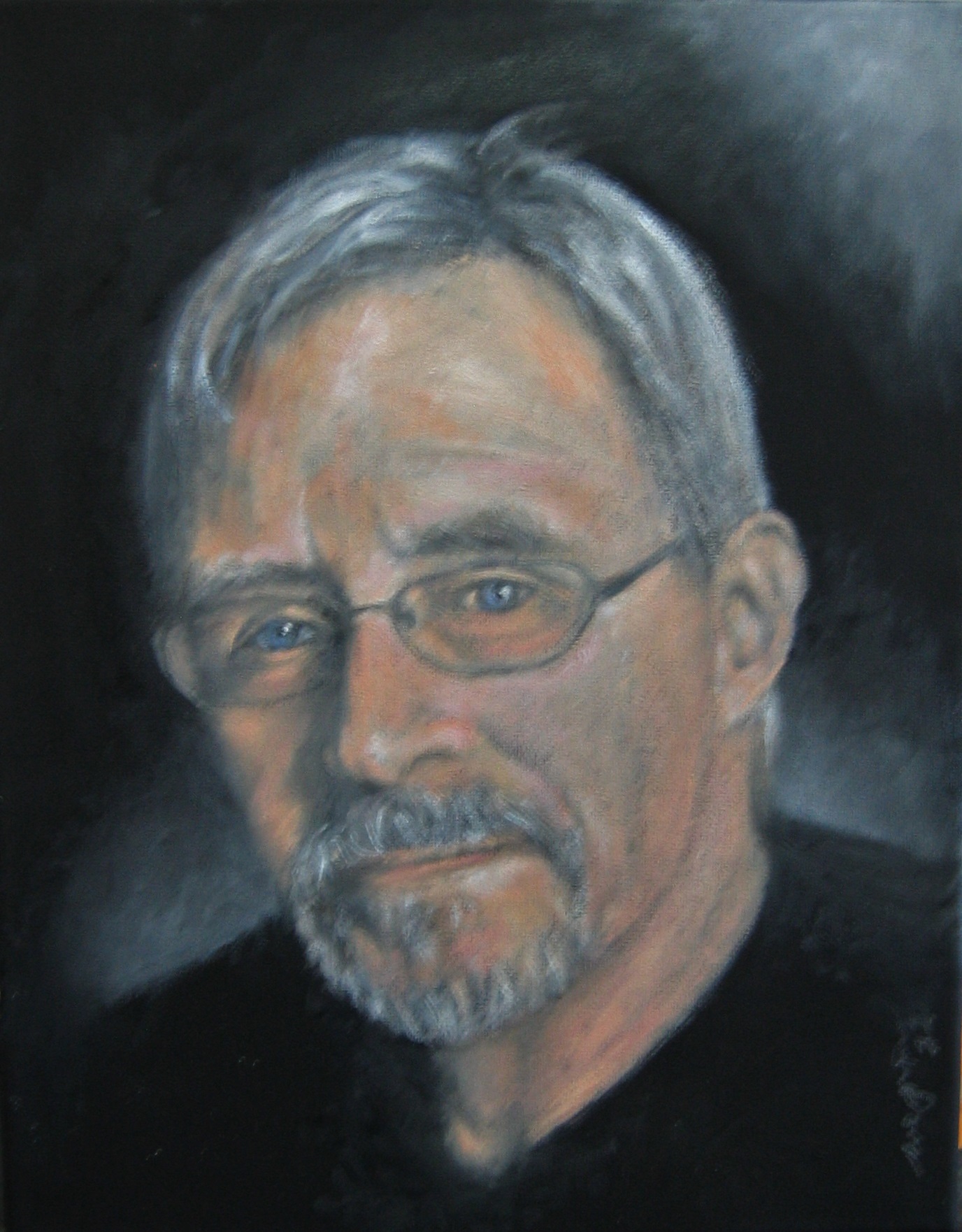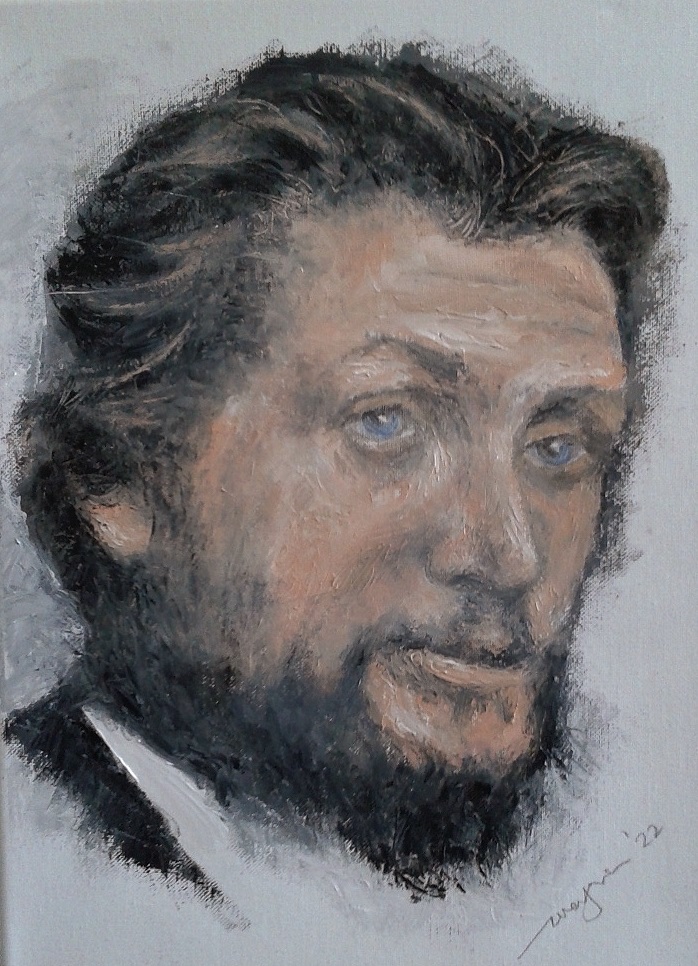 And to end the year, a palette knife creation, oil on canvas, featuring my distaff ancestor, botanist John Muir. This was taken from a rare early photo work, creator unknown, which allowed focus on his eyes, described by an early friend as "intense, and indicating a seeker of truth". John was to become the co-discoverer of the American National Parks System, along with President Theodore Roosevelt. His grandfather and my great grandfather were brothers.

I am dedicating all my Muir paintings to my mother who proudly shared her Muir heritage with her children, following faithfully her own mother's teachings on the preservation of all living things in nature.

I certainly carry that legacy with honour....she (unknowingly) shared John Muir's early serious message to take measures to care for our planet. Please give all you can to the genuine groups who want their children, and ours to survive, breathing clean air.

Thank you for visiting my website.

Stay safe......Deana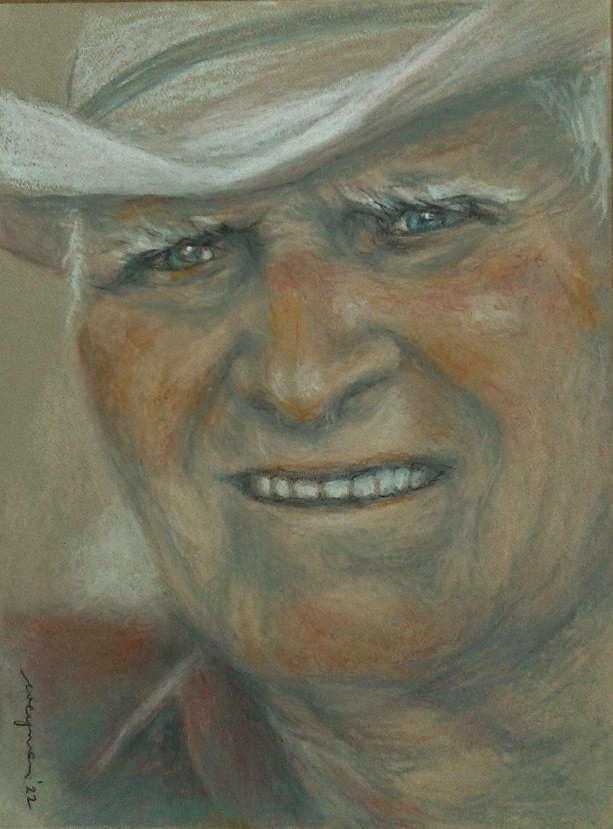 Allen Baldwin - oil on canvas